You can easily adjust the frequency of your waste collection in the Waste Streams overview:
In the Seenons app, go to 'My waste'
There you will see an overview of the waste streams that you have currently added.
Click on the 'View details' button
Then click on 'Pickup schedule' to adjust the frequency of the waste stream.
We will forward your change to our service provider. It can take up to 5 business days for them to implement the change. You can see the status of your waste stream in the app.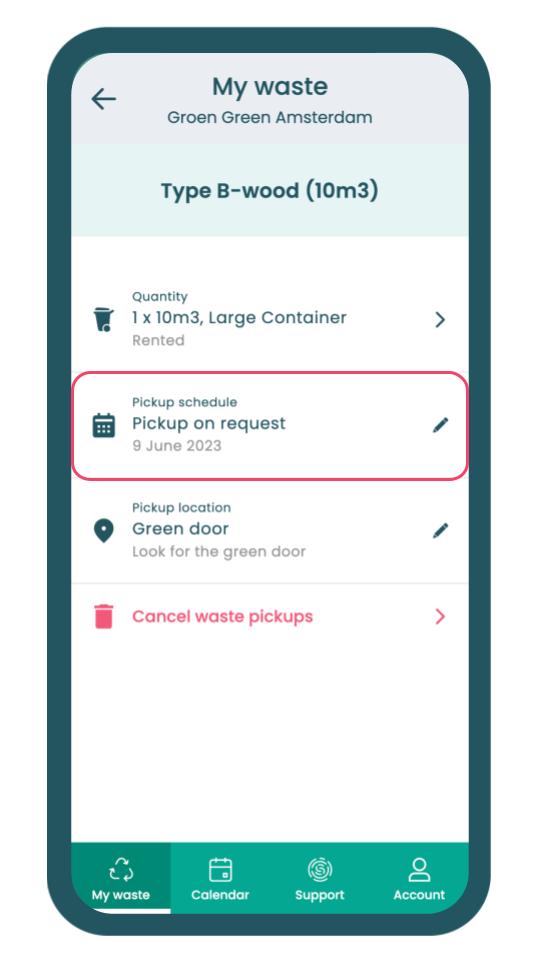 Read more about how often you can have a waste stream collected in How often can I have my waste stream collected? 📅